How To Start a Coffee Shop Business
or Become a Barista

Barista Training, Coffee Bean Roasting Lessons and Coffee Shop Consulting
"....You'd really be hard pressed to find a better experience!... I found other reputable programs, but the fees were usually much higher, scheduling was usually not as flexible, and programs were generally inefficient with the time used to train you. CoffeeTrainers.com has definitely streamlined the process without any detriment to your education. On top of everything, Coffee Gurus, Johnnie and Louisa are just great people and are easy to build a rapport with..."
Evan H., Glendale, CA -----------
Private, Hands-On Barista Training at Our Los Angeles Facility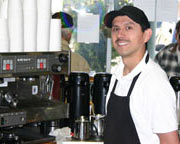 Welcome to CoffeeTrainers.com. Do you wish to become a master barista or need proven advice on how to start a coffee shop, café or restaurant? CoffeeTrainers.com provides private, one-on-one, hands-on training at our Los Angeles facility or we can come to you and train your staff. All at one guaranteed lowest price.
We'll book your private session to suit YOUR schedule.

See Course Fees HERE
For more information, questions or to schedule,
TEXT or call Louisa at 1-310-990-2704

Training at Your Facility - We Can Come to You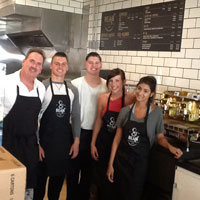 Need on-site barista training for your staff? We also offer on-site barista training at your corporation, tech firm, coffee shop or restaurant. We can even help oversee equipment purchases, leases and set-up. And if you need help with menu creation, kitchen training or server training for your restaurant, we do that too! Best of all, you will train and consult with 25 year coffee shop/restaurant entrepreneur and guru, Johnnie Graves at a budget you can afford.

About Your Trainer Johnnie - a 25 Year Coffee Shop & Restaurant Entrepreneur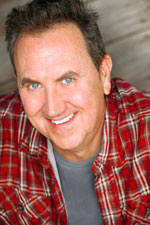 Johnnie has been an owner/operator and entrepreneur of five coffee shop and restaurant businesses with over 25 years of experience.
Johnnie began as a master coffee roaster over 25 years ago, providing his custom coffee blends to restaurant establishments in the Los Angeles area. Soon thereafter, he became the manager of popular restaurant; Café Au Lait. He then managed Prebeca in Marina del Rey,CA. and two years later became co-owner of The Coffee Roaster Restaurant in Marina del Rey. With his expertise, Johnnie helped boost sales by double their monthly income within six months of his arrival! Johnnie's business savvy and reputation provided him the opportunity to start his own independent coffee establishment; Johnnie's Coffee, at The Waterside Mall in Marina del Rey for 13 years. He then opened Johnnie's Café, at the Marina Marketplace Mall in 2005 offering fair trade, pesticide-free coffee drinks, smoothies and a healthy, delicious breakfast, lunch and dinner menu.
We Have Helped Many Individuals Start Their Own Coffee Business
Johnnie's proven system has helped numerous individuals who have had no prior restaurant, barista, cooking or business experience.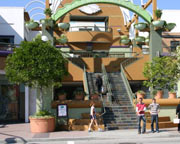 To date every individual who has consulted with Johnnie has opened either one location or multiple locations. Johnnie has helped the following establishments with his expertise: Tanner's Coffee, Felicia's Flowers, Katie's Kiosks, Sarah's Coffee Shop and many more. After your barista training and consultation(s), you may wish to operate a single location, kiosk or start a chain or franchise. Or you may start the business and sell it to make a profit. And you will never have to pay us royalties or inflated franchise fees. In fact, the owner of Tanners opened several shops after taking his training with Johnnie, and recently sold his locations, making a huge profit.
See our Student Testimonials HERE
See Course Fees HERE
For more information, questions or to schedule,
TEXT or call Louisa at 1-310-990-2704



Best Pricing on Barista Equipment & Coffee Beans
Need help with equipment and wholesale coffee beans? We also offer the BEST pricing on espresso machines and barista equipment, as well as premium grade coffee beans, roasted FRESH and delivered right to your door. Shipping & handling within the USA is free! Contact Louisa for pricing at 310-990-2704.
Coffee Facts
•Coffee shops make up the FASTEST GROWING part of the restaurant business, checking in with a 7% annual growth rate!
•Coffee is one of the most rapidly growing industries in the United States. The USA imports over $6 billion worth of coffee beans per year. It has an annual sales volume of over $15 billion, making it the second largest commodity in the world next to oil.
•Americans consume 400 million cups of coffee per day, or equivalent to 146,000,000,000 (146 Billion) cups of coffee per year; making the United States the LEADING CONSUMER of coffee in the world. On average, coffee drinkers consume 3.2 cups of coffee daily.
•America's unquenchable thirst for premium coffee continues to drive US coffee shop sales. Coffee represents 75% of all the caffeine consumed in the United States.
Coffee Tips and Facts
By Coffee Guru, Johnnie Graves
Did you know?….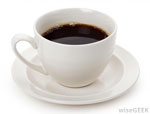 In the 9th century an Ethiopian goat herder noticed his usually lethargic goats had more energy after having eaten the red berries off an evergreen tree. He gathered these berries and soon thereafter, coffee was born. It took another 250 years before it became a popular drink, and another 415 years before it reached Europe around 1515.
Now an estimated 4 out of 5 people start their day with coffee. One third of the water used in North America is used for brewing coffee. The coffee industry employees over 25 million people worldwide. And the next time you're having a cup of "Joe" share this interesting fact -> Europeans in World War II referred to soldiers as "G I Joes" because they consumed lots of coffee. Thus a cup of " Joe" was born.
SEE CoffeeTrainers.com featured in Specialty Coffee Retailer Magazine
See our Student Testimonials HERE
See Course Fees HERE
For more information, questions or to schedule,
TEXT or call Louisa at 1-310-990-2704